The FIBERG X3 laser system is truly versatile, configurable in various sizes according to the customer's needs.
Available with different laser sources depending on the material to be marked or engraved.
The strengths of this machine are the X, Y, Z handling systems that push the marking area up to 700x500mm, so as to be able to process both large pieces but also templates or pallets with various items, even small ones. .
To underline the accuracy and precision of positioning guaranteed by the system with ground guides and ball screws.
The movement in Z is managed in the LASERCAD marking software, and has a stroke of 400mm.
The axes can be moved both automatically and with the JOG system present in the programming window.
All FIBERG X3 systems are equipped with laser focus pointers, ergonomic control panel, adjustable control console and fume extraction duct that can be connected to an extraction system.
Optional they can be mounted:
- ELECTRIC PROTECTION DOOR
- LATEST GENERATION VISIOBERG COAXIAL VISION SYSTEM
- ROTARY AXIS
- MELTEM ASPIRATOR
All models can be customized according to your requests
For any technical question our team will be able to answer your questions!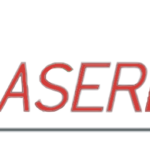 Main features:
MARKING AREAS: 70X70 - 110X110 - 180X180
SOURCE POWER: from 10W to 200w
WRITING SPEED: 200 characters / s
AVAILABLE FONTS: True type, Monoline
CODE MARKING: CODE39, CODE128, 2D DATA MATRIX, QRcode
LOGOS MARKING: DXF, DWG, PLT, JPEG, BMP
ELECTRIC MOTORIZED PRECISION XYZ AXIS
CONTROL PUSH BUTTON
SIMULATION POINTER
POINTER OF FIRE
INDUSTRY 4.0